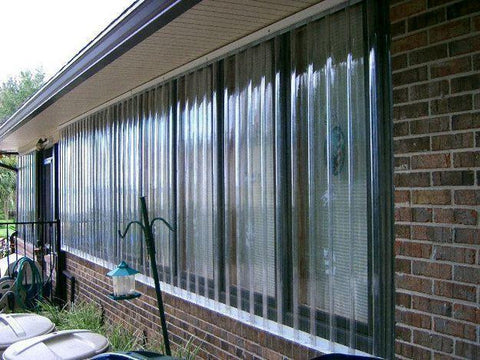 43.25" x 82" Clear Protexan Panel
---
Need a Custom Quote?
ONLINE NOW
Call for Your FREE ESTIMATE!
1-888-474-3555
8am - 6pm EST Monday - Friday
Or
Get Price Online
This Storm Panel is built to finished dimensions of 43.25" x 82". The panel will fit a window 37.25"-43.25" wide and 82" high.
Clear Protexan Hurricane Storm Panels provide your home with high-quality hurricane protection, while allowing light to come in and enabling you to see out. These lightweight yet durable panels are easy to install on any window or door. Clear Panels can be set up quickly when needed, and conveniently stacked and stored when not in use.

Contact us today for a free quote at: 1-888-474-3555
or order through our website: www.hurricaneshuttersflorida.com
---
We Also Recommend