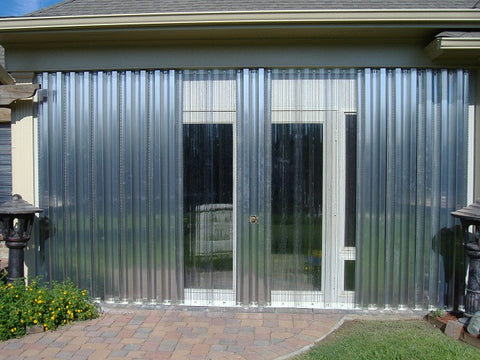 43.25" x 86" .050 Storm Panel
---
Need a Custom Quote?
ONLINE NOW
Call for Your FREE ESTIMATE!
1-888-474-3555
8am - 6pm EST Monday - Friday
Or
Get Price Online
 This Storm Panel is built to finished dimensions of 43.25" x 86". The panel will fit a window 37.25"-43" wide and 80" high. 
Storm Panels are a cost-effective way to secure your home from hurricanes and storms. These panels are custom designed and engineered to fit each specific opening of your home. Storm panels are ideal for arched windows and doors, angled windows and other unique openings.
Contact us today for a free quote at: 1-888-474-3555 
or order through our website: www.hurricaneshuttersflorida.com
---
We Also Recommend