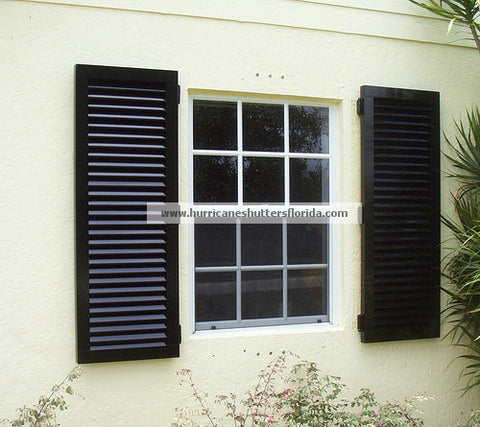 46" x 57" Hi-Visibility Colonial Shutter
---
Need a Custom Quote?
ONLINE NOW
Call for Your FREE ESTIMATE!
1-888-474-3555
8am - 6pm EST Monday - Friday
Or
Get Price Online
 This Hi-Visibility Colonial Shutter is built to finished dimensions of 46" x 57". The shutter will fit a window 40" wide and 51" high.
Hi-Visibility Colonial Shutters are an extremely popular product.  These shutters are aesthetically appealing, and can be Powder Coated in over 180 colors. Hi-Visibility Colonial Shutters can blend with or accent any home.
Contact us today for a free quote at: 1-888-474-3555 
or order through our website: www.hurricaneshuttersflorida.com