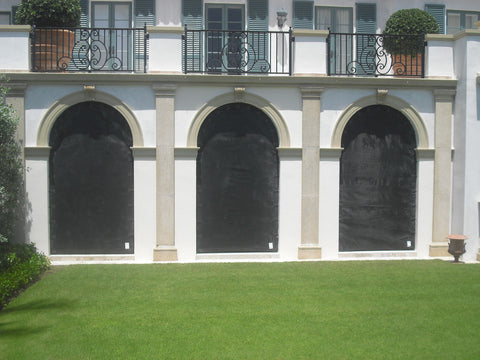 46" x 57" Hurricane Fabric
---
Need a Custom Quote?
ONLINE NOW
Call for Your FREE ESTIMATE!
1-888-474-3555
8am - 6pm EST Monday - Friday
Or
Get Price Online
 This Hurricane Fabric comes in finished dimensions of 46" x 57". The fabric will fit a window 40" wide and 51" high. 
For high strength storm protection that you can easily remove when it's not needed, Hurricane Fabric is a great choice. This lightweight yet durable polypropylene fabric is designed to withstand the strongest Hurricane Force winds. Hurricane Fabric is also an excellent option for patio openings and other large areas susceptible to storm damage.

Hurricane Fabric is available in black or beige.

Contact us today for a free quote at: 1-888-474-3555 
or order through our website: www.hurricaneshuttersflorida.com