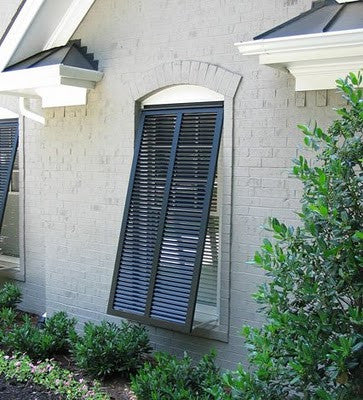 64" x 45" Non-Impact Bahama Shutter
---
Need a Custom Quote?
ONLINE NOW
Call for Your FREE ESTIMATE!
1-888-474-3555
8am - 6pm EST Monday - Friday
Or
Get Price Online
 This Non-Impact Bahama Shutter is built to finished dimensions of 64" x 45". The shutter will fit a window 58" wide and 39" high. 
For sun and light control, as well as added privacy for inside your home, Non-Impact Bahama Shutters are a great choice. These shutters are mounted above each opening at an angle typically ranging from 22 to 60 degrees. Bahama Shutters are custom built from high-strength extruded aluminum,  come with a long lasting powder-coated finish, and are available in over 180 colors.
Contact us today for a free quote at: 1-888-474-3555 
or order through our website: www.hurricaneshuttersflorida.com
---
We Also Recommend