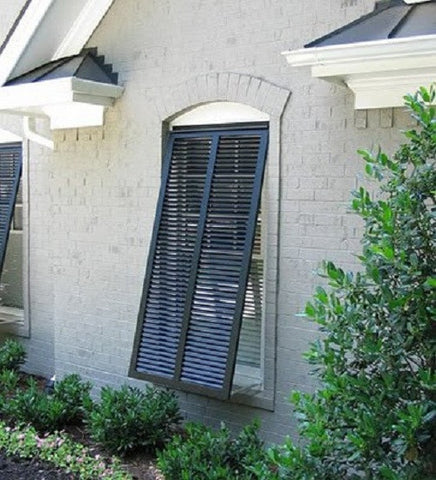 64" x 57" Non-Impact Bahama Shutter
---
Need a Custom Quote?
ONLINE NOW
Call for Your FREE ESTIMATE!
1-888-474-3555
8am - 6pm EST Monday - Friday
Or
Get Price Online
 This Non-Impact Bahama Shutter is built to finished dimensions of 64" x 57". The shutter will fit a window 58" wide and 51" high. 
For protection from the tropical sun and heat, Non-Impact Bahama Shutters are the perfect solution.  Custom built to fit each of your windows, these shutters are mounted above each opening usually between a 30 and 45 degree angle, and can be adjusted out to 60 degrees using the telescoping support arms. Bahama Shutters are aesthetically pleasing, and enhance the charm of any home. 
Bahama Shutters are available in over 180 colors.
Contact us today for a free quote at: 1-888-474-3555 
or order through our website: www.hurricaneshuttersflorida.com
---
We Also Recommend