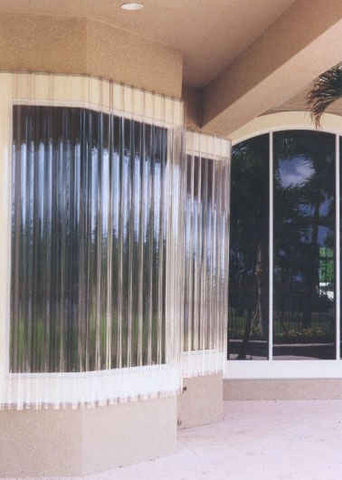 Clear Protexan Panel
---
Need a Custom Quote?
ONLINE NOW
Call for Your FREE ESTIMATE!
1-888-474-3555
8am - 6pm EST Monday - Friday
Or
Get Price Online
 Storm Panel are built to fit the dimensions of your doors and windows. 
Clear Protexan Panels provide your home with high-quality hurricane protection, without obstructing your view or darkening your rooms. These panels are constructed of durable extruded polycarbonate, and are resistant to denting, yellowing or breaking. Clear Panels are also extremely lightweight, making them easy to install.
Contact us today for a free quote at: 1-888-474-3555 
or order through our website: www.hurricaneshuttersflorida.com
---
We Also Recommend