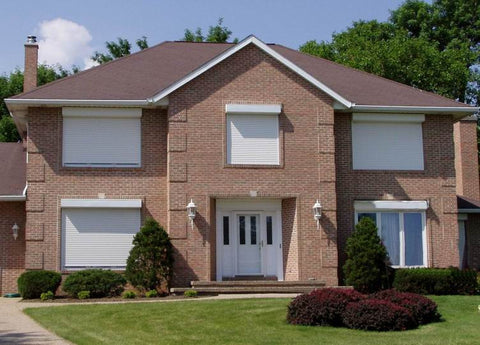 64" x 74" Rolling Hurricane Shutter- 55 mm
---
Need a Custom Quote?
ONLINE NOW
Call for Your FREE ESTIMATE!
1-888-474-3555
8am - 6pm EST Monday - Friday
Or
Get Price Online
 This manual Rolling Hurricane Shutter is built to finished dimensions of 64" x 74". The shutter will fit a window 58" wide and 63" high.
Whether your home needs protection from storms or from theft, Rolling Shutters are the perfect solution.  These shutters are constructed of the finest grade aluminum for maximum impact resistance and durability. A smooth manual crank, or an upgraded electric motor, makes these shutters easy to open and close. Rolling Shutters are custom designed and engineered to fit each specific opening of your home. 
Rolling Shutters come in 4 colors: white, ivory, beige and bronze. 
Contact us today for a free quote at: 1-888-474-3555 
or order through our website: www.hurricaneshuttersflorida.com
---
We Also Recommend