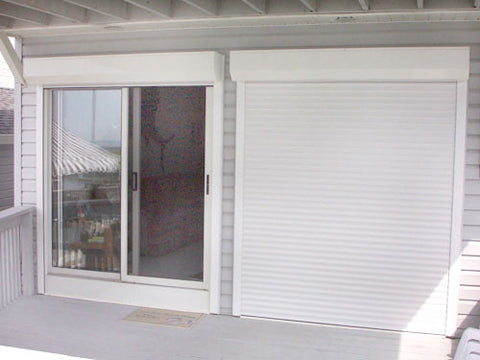 Rolling Security Shutter for Residential or Commercial - 55 mm End Retention - 81.25" x 89"
---
Need a Custom Quote?
ONLINE NOW
Call for Your FREE ESTIMATE!
1-888-474-3555
8am - 6pm EST Monday - Friday
Or
Get Price Online
This manual-crank Rolling Security Shutter is built to finished dimensions of 81.25" x 89". The shutter will fit a door 76" wide and 80" high. 
Rolling Security Shutters are a high quality product that offers maximum protection for your home or office. These durable security shutters are great for securing your property from intruders and buglers. A smooth manual crank, or an upgraded electric motor, makes these security shutters easy to open and close.  For protection against Mother Nature's fury or everyday security, our Rolling Shutters are an excellent choice.
Rolling Security Shutters come in 4 colors: white, ivory, beige and bronze. 
Contact us today for a free quote at: 1-888-474-3555 
---
We Also Recommend